Hearing loss is relatively common in Australia, affecting one in six people. Hearing aids are one of the most effective ways to treat hearing loss and have the potential to transform your life, keeping you connected with the world around you. However, costing around $5,400 for a pair, the cost of hearing aids is a common reason for people not going ahead and purchasing them.
If it's been recommended that you wear hearing aids to help with your hearing loss, you may be asking, are hearing aids tax deductible?
Income tax rebate for hearing aids
The good news is that if you have an income and pay income tax, you can claim a tax offset for any out-of-pocket costs on your hearing aids. They come under the category of medical expenses. Tax offsets are means-tested for people on a higher income. This includes people earning $84,000 as a single person or households with a combined taxable income above $168,000. However, if you are below this threshold, you can claim a refund of 20% for your net medical expenses over $2,120 when you file your tax return.
What is covered?
There is no maximum limit on the amount you can claim for.
You can claim for the cost of hearing aids, including the cost of maintenance and repairs. However, it doesn't cover the cost of transport to take you or the hearing aid user to have the hearing aids repaired or serviced. You can also claim for the costs of caring for a guide dog.
Eligibility for medical expenses
Under the category of medical expenses, a disability is classed as being an impairment or restriction which has lasted or is expected to last for at least six months and restricts your daily activity. Your loss of hearing restricts your communication abilities and require a hearing aid to assist with or substitute for your hearing loss.
The hearing aids that you are claiming for must be for:
Yourself
Your spouse
Your children under the age of 21 (including stepchildren, adopted children, children of your spouse) regardless of their income
Any other children under the age of 21 who you financially support
To make a claim
To be able to claim for your hearing aid costs, you will need to keep details of all the net medical expenses you want to claim for relating to your hearing aids. You should also ensure you keep details of any refunds you may have already received or are eligible to receive, whether from a private health insurer or Medicare. You will need to complete Label T5 of the Supplementary Section of your income tax return.
Other ways to pay for hearing aids
There are several other options available that could help to reduce some or all of the cost of your hearing aids and hearing healthcare.
Medicare. Doesn't fund hearing aids, but may contribute towards the cost of hearing assessments.
Private health insurance. Some, unfortunately not all, health insurers contribute towards the cost of hearing assessments, hearing aids and repairs.
Hearing Services Program (HSP). Offers a range of hearing services such as fully subsidised hearing aids, hearing aid batteries and maintenance and hearing assessments through a voucher system if you fit the criteria.
National Disability Insurance Scheme (NDIS). This is a national funding scheme to help people of any age with a disability such as hearing loss. If a hearing aid is required, then the scheme will pay for it along with hearing assessments, accessories and other assistive listening devices.
Hearing aids may not be able to fully restore your hearing, but they can greatly improve your quality of life, making them an important investment. There are ways you can save money on your hearing aids but if you are worried about covering the cost, speak to your hearing care professional to find out more about the options available.
With you on your journey to better hearing.
It's time to finally treat your hearing loss. Sign up for a free consultation with a licensed hearing care professional today to determine if you have hearing loss. It's the start of your journey towards better hearing.
EarPros benefits:
it's 100% risk free.
best partner with more than 1.000 stores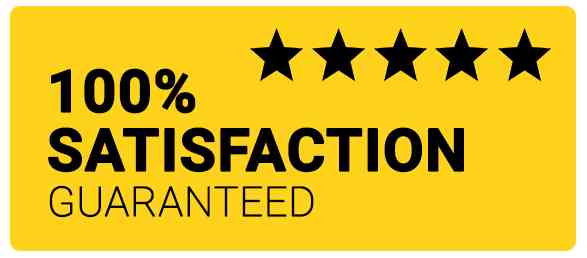 Thank you for submitting your request
We will get in touch with you as soon as possible.