While one in six Australians live with hearing loss, hearing aids provide one of the most effective ways to manage hearing loss. When fitted properly, hearing aids can be life-changing. They can help to protect your health, improve your overall quality of life and give you back the ability to communicate with the important people in your life.
Hearing aid preferences
The incredible advances in technology have transformed the hearing aid market. People have more choice than ever before when it comes to selecting a hearing aid, whether they have mild, moderate or even a very severe hearing loss. Consumers can now make their choices based on personal taste, lifestyle and technological features as well as ensuring the hearing aid suit their type of hearing loss. Other factors that people often consider important when choosing a hearing aid include:
Ability to hear in noise, in quiet or both
Remote microphones
Bluetooth audio streaming
Hands-free calls
Rechargeable batteries
Durable, moisture resistant
Fit verification and ongoing aftercare
Buying hearing aids
Hearing aids cannot cure your hearing loss, but they can help to improve your hearing health and keep you connected to the people and life you love. Here are some tips to help you get the most out of your hearing aids.
Do your research
Basic level hearing aids start from around $1,000 per aid, making them a considerable financial investment. This makes it important that you compare offers, read independent reviews online regarding both the hearing provider and hearing aid – and don't be afraid to ask questions. There is a wide variety of hearing aids available at a range of prices. However, not all of the features will be suitable for you, so think carefully about your hearing needs that you wish to address.
Hearing evaluation
Find a hearing care professional who will carry out a thorough hearing evaluation. They should ask you questions about your lifestyle, health and medication history, your preferences and what you wish to achieve from your hearing aids. They will carry out a comprehensive hearing test to identify your specific type of hearing loss and discuss with you the best treatment to suit your needs.
During your appointment
Once your hearing evaluation has been completed, ask your hearing care professional to talk you through your audiogram (a graphic representation of the hearing test results) so you understand your specific hearing loss. If you need a hearing aid, your hearing care professional should discuss with you the range of hearing aids available and the different prices.
Ask your hearing care professional about the features of the hearing aid. While some may offer more features than others, you may not need or want them all
If a specific hearing aid is recommended, then make sure you ask why
Get a copy of your hearing evaluation results, including the audiogram. This will make it easier for you to shop around to find the best deal if you choose to do so
Ask for a quote that includes the cost and type of hearing aid recommended. Check whether a free trial period is available. Make sure you ask about the conditions of a free trial, including the end date
Don't feel rushed into making a decision. Take your time and don't feel that you must agree to something right there and then
Hearing aid fitting
A comprehensive fitting ensures your new hearing aids fit your ears correctly, provide the amplification you need and don't move. Make sure your hearing care professional uses real-ear measurements to test the hearing aids on your ears. The hearing aids should make different levels of noise and speech loud enough for you to be able to hear well and comfortably in different listening situations.
Aftercare
It's important to wear your hearing aids full time in your daily life. As you do this, you will most likely find your hearing aids will need to be adjusted or fine tuned to better meet your needs. This is typical and it's important you understand what your aftercare covers.

Hearing aid technology continues to improve at a great rate offering a range of functions and features. There will be a hearing aid to suit your hearing loss, lifestyle and preferences and your hearing care professional will help you find it.
With you on your journey to better hearing.
It's time to finally treat your hearing loss. Sign up for a free consultation with a licensed hearing care professional today to determine if you have hearing loss. It's the start of your journey towards better hearing.
EarPros benefits:
it's 100% risk free.
best partner with more than 1.000 stores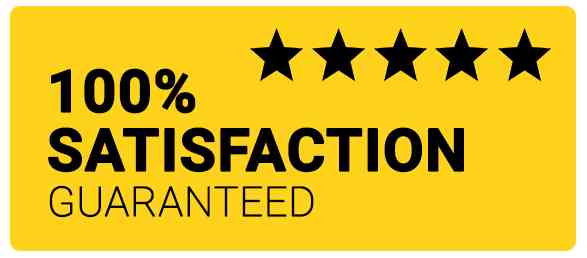 Thank you for submitting your request
We will get in touch with you as soon as possible.