For the 466 million people around the world with hearing loss, hearing aids offer an effective and non-invasion solution. Hearing aids have the potential to dramatically improve lives, with the benefits felt in almost every aspect of a person's life. Most of the many hearing aid models now available will help you to strengthen your relationships with friends, family members, and co-workers.
Hearing aids are also widely known to help reduce stress and social isolation, increase energy and boost your mental alertness. In a world that is full of different sounds, hearing aids can help you hear what you want to hear while reducing interfering background noise.
Five of the best hearing aid models
The advancements of hearing aid technology have seen hearing aid models shrink to an unbelievably small size, making them discreet devices, whether worn in the ear or behind the ear. Hearing aids are also packed with so many advanced features that they resemble mini-computers that can deliver crystal-clear sounds directly to your ears. If you are looking for new hearing aids or to upgrade your existing hearing device, here are five of the best hearing aid models.
1 Oticon Opn S1
The Opn S1 markets itself as a piece of wearable technology that allows users to easily connect to their favorite devices. With a rechargeable option available, the Opn S1 offers one of the most powerful hearing platforms on the market that transforms your hearing aids into wireless headphones.
Features
Streams music and sounds directly to your ears from your Bluetooth device
ConnectClip remote microphone
Delivers comfortable, clear hearing in background noise
Eliminates feedback
Provides more natural sound and easier to pick up speech
2 Signia Silk 7nx
One of the smallest hearing aids in the world, the Signia Silk is an in-the-canal (ITC) hearing aid and is virtually impossible to see once in the ear. It doesn't require custom shaping and its soft silicone sleeve allows it to fit sit securely in your ear without blocking the ear canal.
Features
Comfortable and open fitting
Speech quality technology filters sound in noisy environments
Contains tinnitus (ringing in the ears) therapy system
touchControl app enables you to personalize and change settings remotely
3 Starkey Livio i2400 Al
The most innovative of Starkey's hearing aid models, this Bluetooth-compatible hearing aid not only offers good sound quality but also tracks your body and brain health, too. It features a range of functions and sensors such as heart rate monitors and foreign language translators.
Features
Isolates and streams a voice in hard-to-hear places
Remotely control hearing aids without having to touch them
Paired with the Thrive Hearing app, it tracks physical activity and measures actions good for brain health
Streams music and TV directly to your hearing aids
4 Widex Evoke 440 Passion
The Widex Evoke 440 Passion delivers clear sound quality and wireless communication between hearing aids. Adapting to changes in your environment the hearing aids automatically help you to hear better.
Features
Provides 15 processing channels and power-saving technology
Background noise and soft level noise reduction
Smart wind manager eliminates interferences
Speech enhancer to isolate voices
5 Phonak Marvel M90 2.0
The Phonak Marvel M90 2.0 is an update on the brand's previous hearing aid models and offers the latest hearing aid technology. The hearing aids can now be paired to two Bluetooth devices and RogerDirect compatible – a system of accessories for those with severe hearing loss.
Features
Rechargeable models provide a full day of hearing aid use from just one charge
Stereo streaming from all Bluetooth-enabled devices
Hands-free calling in stereo
TV and music streaming
Today's hearing aid models are discreet and powerful and offer a great array of features. There are numerous clinically proven benefits of wearing hearing aids from improving communication to reducing listening effort. But perhaps the most significant benefit is that they help you to stay connected to the most important people in your life and ensure you don't miss out on all the special things that are going on around you.
With you on your journey to better hearing.
It's time to finally treat your hearing loss. Sign up for a free consultation with a licensed hearing care professional today to determine if you have hearing loss. It's the start of your journey towards better hearing.
EarPros benefits:
it's 100% risk free.
best partner with more than 1.000 stores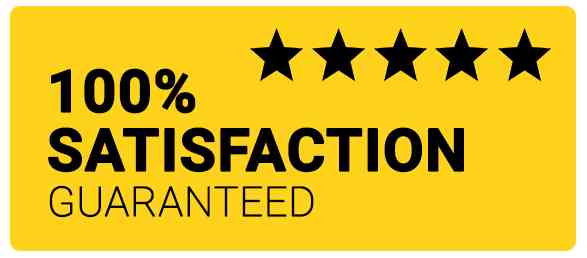 Thank you for submitting your request
We will get in touch with you as soon as possible.