The Denmark-based ReSound hearing aid brand was founded in 1943 and has become a leading manufacturer of hearing solutions.
 ReSound was the first to introduce Made-for-iPhone hearing aids with stereo sound streaming and also responsible for introducing 2.4GHz technology for direct connectivity to the hearing aid market. Supplying its products to more than 80 countries, ReSound is focused on creating the most natural and complete listening experience possible for people with all types of hearing loss.
LiNX 3D range
ReSound has continued to develop its extensive product line of advanced hearing solutions with the launch of the LiNX 3D family of hearing aids for mild to severe hearing loss. The ReSound LiNX 3D hearing aid is the first hearing aid to be Made-for-iPhone. This means can not only stream audio directly from your iPhone to your hearing aids but also enjoy the excellent sound quality and improved speech understanding. The hearing aids are built on ReSound's latest and most powerful platform and use spatial sense and binaural directionality technology that lets you focus on the sounds that are important to you without blocking out the rest of your environment for a true, natural listening experience.
There are three models of hearing aid in the LiNX 3D range, LiNX 3D 9, LiNX 3D 7 and the ReSound LiNX 3D 5 hearing aids which are considered a mid-range hearing aid. The ReSound LiNX 3D comes in a range of hearing aid styles and a wide variety of colours to choose from.
ReSound LiNX 3D compatibility
The LiNX 3D hearing aids use Made-for-iPhone technology, these intelligent hearing aids connect directly to your iPhone, iPad and iPod device and stream audio directly to your hearings, just like wireless earphones. The ReSound LiNX Quattro hearing aid is compatible with Android devices that use Android version 10 or later software.
Resound LiNX 3D tinnitus relief
Many people experience both hearing loss and tinnitus (ringing or buzzing in the ears). The LiNX 3D hearing aids feature advanced tinnitus therapy that delivers soothing sound therapy to help alleviate symptoms of tinnitus while also compensating for your hearing loss.
Features
The LiNX 3D comes with features designed to enhance your hearing and boost your hearing aid experience, for example:
iSolate nanotech coating: High-tech coating to protect your hearing aids from water, dust and earwax
Smart 3D app: Lets you customise your hearing aid settings, monitor the status of your battery and even find your misplaced hearing aids
Binaural Directionality III: Lets you focus in on the sounds that matter to you while still being able to keep in touch with what's going on in your environment
Spatial Sense: Enables you to decipher where different sounds are coming from so you can enjoy the best-possible sound quality that feels natural
Binaural Environmental Optimizer II: Provides seamless, optimal sound quality combined with listening comfort even as you change sound environments
Noise Tracker II: Makes challenging and noisy environments feel comfortable without having to compromise on speech understanding
DFS Ultra II With Music Mode: Listening to your music is clear, comfortable and distortion-free
Tinnitus Sound Generator: Provides soothing background sounds to distract users from the effects of tinnitus
Accessories
ReSound have developed a range of wireless accessories for their hearing aids that are compatible with the LiNX 3D, including:
ReSound Multi-mic: Improves your hearing and understanding of the speech and sounds you want to hear even when there's background noise
ReSound Phone Clip+: Ensures phone calls always sound crystal clear, mutes unwanted background noise and streams audio to your hearing aids from your smartphone
ReSound TV Streamer 2: Streams quality stereo sound from your music system, computer or TV directly to your hearing aids
ReSound Remote Controls: Adjusts and mutes the volume of your hearing aid and lets you switch between programmes for comfortable listening
Disadvantages
Not suitable for profound hearing loss
App updates can be slow to be released
If you think you could benefit from wearing hearing aids or you are looking for a new device to help with your hearing loss, schedule a consultation with your hearing care professional.
With you on your journey to better hearing.
It's time to finally treat your hearing loss. Sign up for a free consultation with a licensed hearing care professional today to determine if you have hearing loss. It's the start of your journey towards better hearing.
EarPros benefits:
it's 100% risk free.
best partner with more than 1.000 stores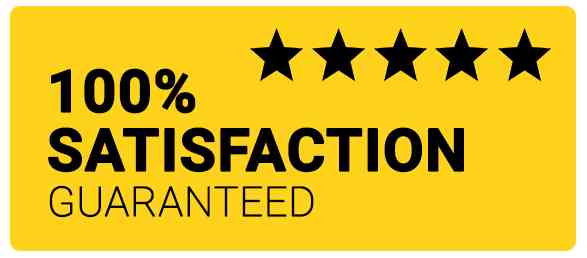 Thank you for submitting your request
We will get in touch with you as soon as possible.